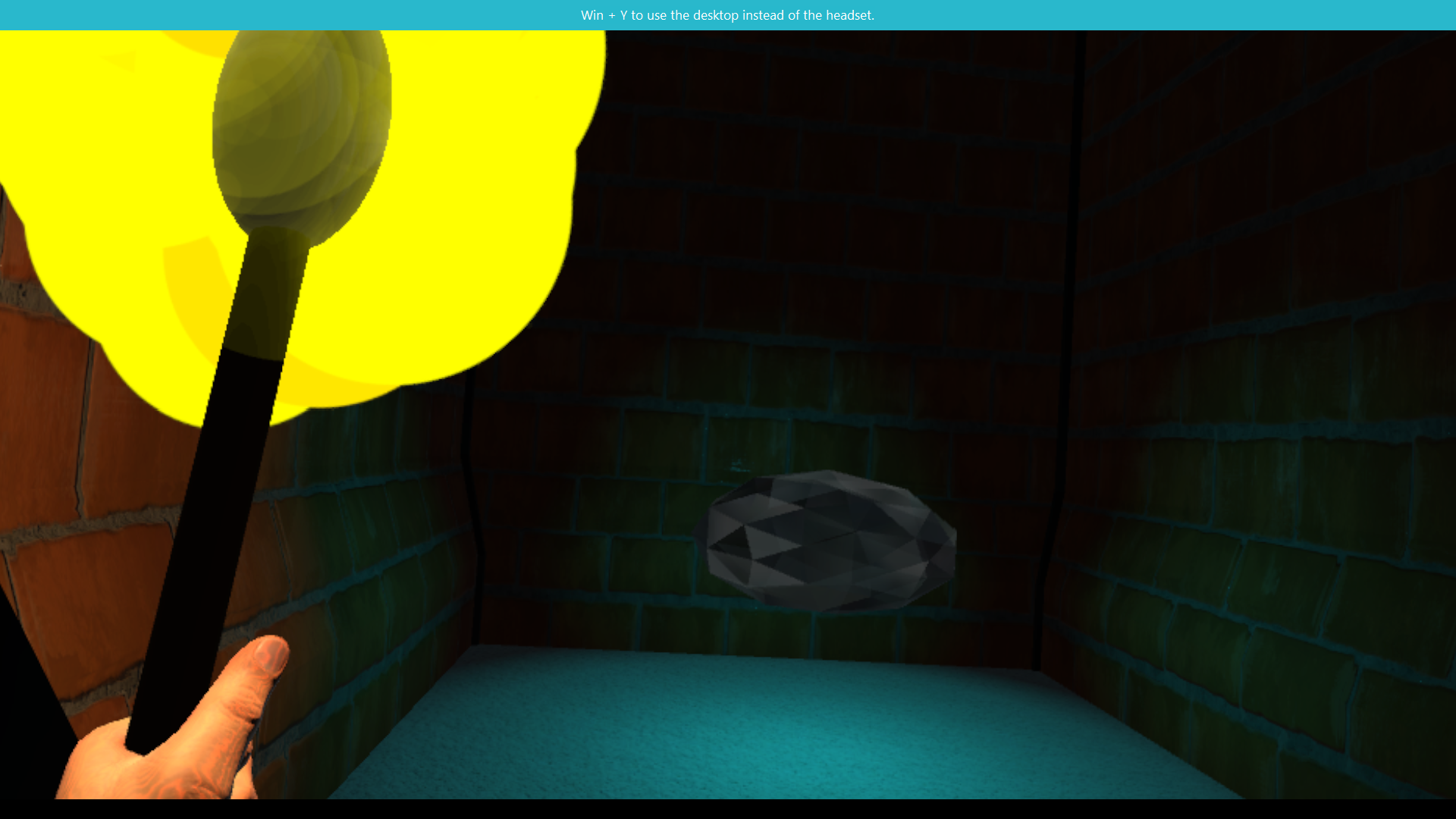 VR Maze Runner
A downloadable game for Windows
VR Maze Runner - A prototype experience
This game was developed at the Winnipeg winter game jam.
Theme: Frozen
Platforms: Windows
The Idea
We have been quite obsessed with the idea of a generated Maze which you need to try to escape in VR. This game although quite simple has a lot of replay-ability because of the randomly generated levels.
Future Potential Features
- Network play to escape with your friends
- Dungeon master view - Connect to a server to allow a non-vr friend the ability to send you items and help you through the maze
- Dynamic maze generation sizes
How To Play
Requirements:
VR capable PC
SteamVR capable HMD

Windows Mixed Reality
Vive
Oculus

SteamVR runtime
Once you have launched the game you will be tasked with exploring the dark maze, torch in hand. Use track pad or joystick on Oculus to teleport around the maze. Collect the gems which give off a blue light. when you have 5 the maze will reload with a new layout.
Sounds:
Install instructions
Download the zip file
Unzip to your desired location
Make sure the data file and executable are in the same location
Launch SteamVR
Launch Game
Play